To find more about NON ARCHITECTURE COMPETITION, Art Out Magazine had talked with the creative director of Non Architecture, Luca De Stefano.
Adriana Ciotau: First of all can you tell us more about you? Why did you choose to represent NON Architecture from this position?
Luca De Stefano:  Actually I have to admit my position is more a tag than an actual role. I started Non Architecture with Marco Mattia Cristofori. Before Non Architecture, we have been working together for 7 years, as students in Spain, and as directors of the online magazine called 3nta. When you are used to work together so much, it is hard to even understand where your work ends and where you relationship starts.
As a consequence, Non Architecture came as a common idea. We discussed for months on how to shape it and what the actual contents should have been. We developed the platform together, intensively collaborating and exchanging ideas.
Once the project became reality, we decided to give each others roles, just to represent better our inclinations. He became the Project Manager, since he was more interested in the practical side of the project, and I got the role of creative Director, because I was more interested in the theoretical aspects. Despite that, we keep taking decisions together, sharing tasks according to the circumstances.
However, in reality our roles don't fully define us. Somedays he becomes the Creative Director and I am the project Manager.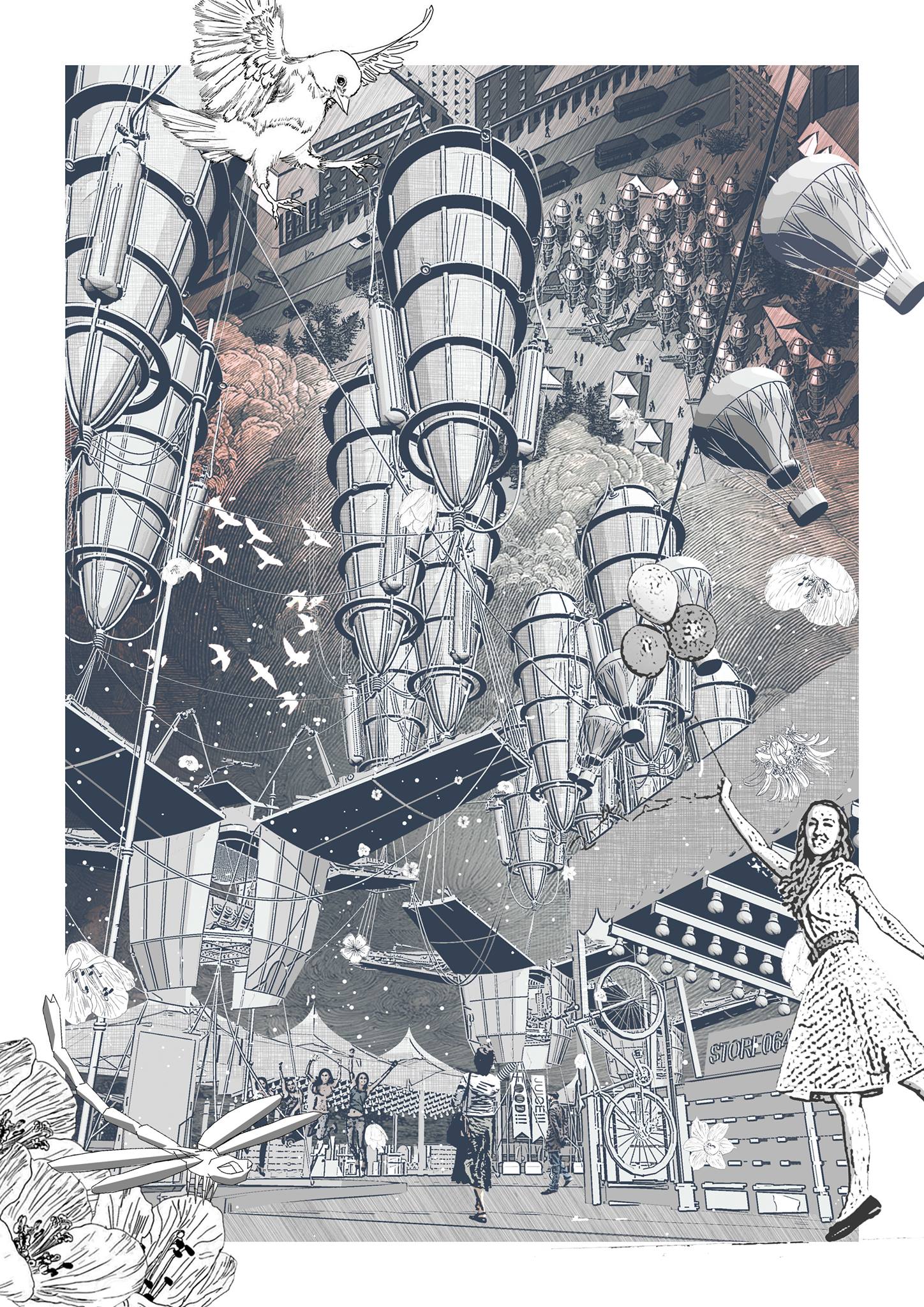 Adriana Ciotau:  Can you tell us more about Non Architecture? How many people are currently working in this organization to make these competitions possible?
Luca De Stefano: We are in total 6 people: 3 Italians, 1 Italo-American, 1 Russian and 1 Dutch (I know it sounds like one of those jokes).  We are all leaving in different countries and we just communicate via video call, but despite that, it feels really good working together. Probably having very limited communication, we have to put more effort in understanding each other. It was a bit hard at the beginning, but we now reached a point in which everything feels natural. We all believe in the same goals and we all know each others enough to make it work. Each one of us knows what his responsibilities are, but at the same time we always try to take decisions together.
Adriana Ciotau: What had determinate NON Architecture organization to create this sets of competitions that will be developed during three years?
Luca De Stefano: The competitions were more a consequence than an actual goal. In our first book "Sleeping – Alternative Designs for Hotels" I wrote an editorial explaining the concept behind Non Architecture. The main goal is to involve as many people as possible in an open source research. The Competitions are just a way to challenge participants and push them to do their best. Some sort of ramification of the research. Till now it seemed to work pretty well.
Adriana Ciotau: What is the goal of these competitions, what does NON Architecture want, as an organization, to reveal or to succeed?
Luca De Stefano: Our ambition is to bring fresh ideas in design. Architecture in particular, is an extremely conventional field. The way we design and we build have been almost the same for hundreds of years. Recently the introduction of the computer and the 3d printing have brought some technological challenges, but it is still very early to tell how deeply they will affect the practice.
With Non Architecture we would like to do the same from a programmatic point of view. How can Hotels be different? How can Sport facilities be re-invented? Are there new business models and innovative ways to use traditional architectural typologies?
It might seem a banal question, but for some reason nobody has ever structured it as a broad and intensive research. We did.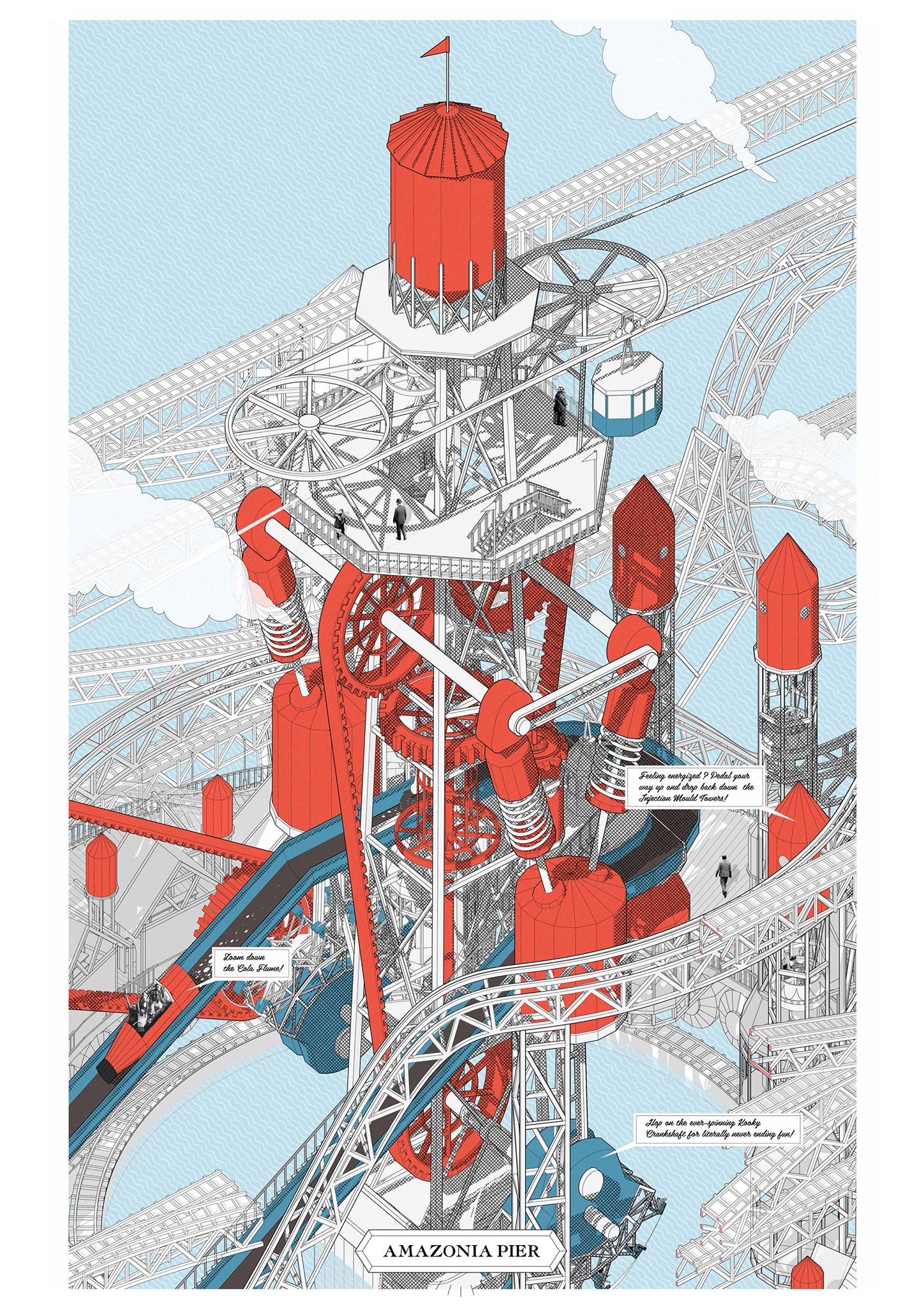 Adriana Ciotau: What do you think is the greatest challenge in architecture today? Also could you answer me from the perspective of an architecture student?
Luca De Stefano: I would say architecture, as a profession, is in deep crisis. In Europe in particular, the role of the architect is becoming more and more obsolete. If on one hand the crisis causedan intensive reduction in the real estate market, on the other hand, architecture schools kept forming highly qualified architects that struggle finding employment.
As a result, there are numerous professionals without stable jobs and many small architecture offices constantly trying to survive. The only solution is to find new way to reposition architecture and architects on the global market. To do so, we cannot focus just on what we were taught to do, but we have to discover what else we could do.
If we find a new way to do architecture, we can also find better and more sustainable ways to be architects.
Adriana Ciotau:  What do you think is the role of unconventional and unexplored design solutions in the field of architecture? Do you think students have something to say in this matter?
Luca De Stefano: Students are the most creative and fresh minds. They didn't have to deal with all the conventions that regulate the profession yet. Their design concepts are always very interesting.
Despite that, we feel that our proposal keeps a broad topic of investigation and it doesn't require highly technical skills. It can attract different professional profiles and everyone can contribute in a relevant way. It doesn't matter the range of interests and the level of professional knowledge.
We intentionally avoided to give very specific briefs in order to create a productive flow of ideas. From the moment you give a specific site or a program you are already reducing the range of innovations you can put on the table.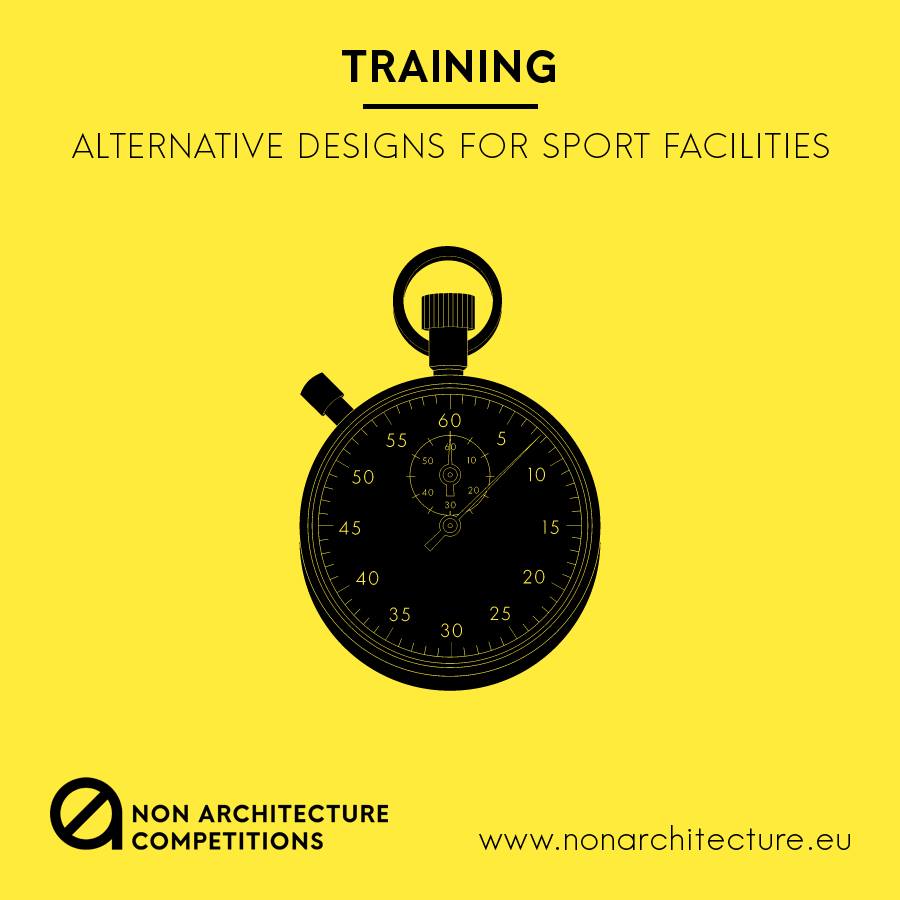 Adriana Ciotau: Why should students run an architectural competition? Why should students choose NON Architecture competitions?
Luca De Stefano: Personally, I believe students really need some design challenges outside of their academic environment. Many universities tend to give a very strict education, oriented to the values and the personalities that shaped that specific institution.
Therefore, it is good from time to time to try finding new ways to intend architecture, and architecture competitions are a great way to do so. In our case, we also try to give visibility and relevance to the most prominent submitted designs, by including them in our research publication. We feel that talented designers – including students – investing time and creativity in their project, deserve some relevance. Normally in traditional architecture competitions all the non winning proposals are just not considered. Instead, we recognize the inner value of those designs, and we treat them as a body of knowledge by selecting most of the submissions to be published in our books.
Adriana Ciotau– Deputy Editor in Chief Art Out Magazine