The Bavarian producer, Lorenz Brunner, known as Recondite is described by fans of Techno music as a genius of this style and he has no conventional setup or approach when it comes to live performing. With fresh, deep and dynamic sets and using just a laptop, a controler and parts of hundreds of his tracks Recondite captivates the crowds as soon as the beat starts. Recondite reached the top of RA Poll: Top 20 live acts of 2014 and his tracks are mostly influenced by the Lower Bavarian landscape, the people and the rural area. His sound can be defined also by deep, ambient and techno/acid techno, but in fact Brunner's musical output blurs the boundaries between these categories. Recently I had the chance to take him for a walk in the medieval citadel of Sibiu during the second edition of Airfield Festival and ask him some questions.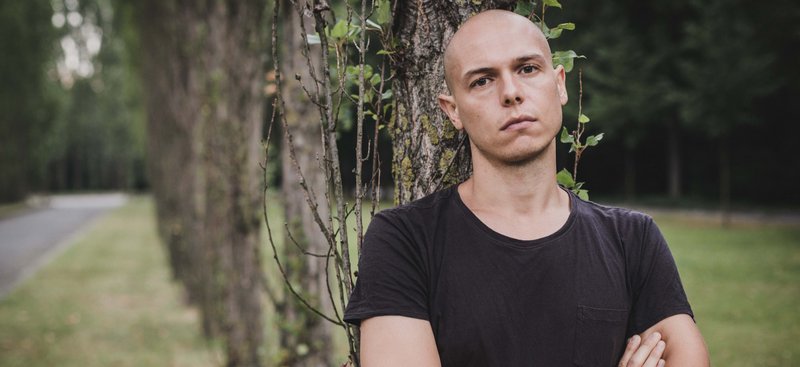 Photo source: http://www.npr.org/2014/10/29/359414720/recondite-caldera
Madalina Panduru: Hello, Lorenz! It is so nice to have a small talk with you! You just stepped off the plane. How are you and how was your flight?
Lorenz Brunner: Eeehh…which one of the nine flights that I had this weekend? But yeah, I am doing OK.
M.P.: How hard would you say you push yourself doing your job?
L.B.: Regarding touring sometimes I think a bit too hard but next year it will be scheduled a bit different. Producing still does not feel like work to me.
M.P.: When all the partying is over how do you like to chill out?
L.B.: On tour: watching 'Seinfeld' in a dark hotelroom after a nice shower. At home: nature – the best retreat.
M.P.: So how is the international scene in your eyes at the moment?
L.B.: Regarding techno it is still growing which is unbelievable. An uncountable number of festivals only dedicated to electronic music is happening all over the world right now. The interest in this genre is also crossing more borders of other musical styles which I find very interesting.
M.P.: What is your current studio set up? What piece of software and hardware could you not live without?
L.B.: The core is the computer and I can do a lot with just that device. But it is nice to have a good midi keyboard, high quality headphones and studio monitors. I also really like my Universal Apollo Twin Audio Interface.
M.P.: Talk us through your typical workflow from idea development to conception.
L.B.: The idea comes during the process in the best case. There is never a plan in what I try to do.
M.P.: Is there too much choice in the techno music market these days? How you manage to remain original in this field?
L.B.: Honestly, I dont even have an oversight anymore about all the music that is being released. I am actually kind of avoiding it. It would overwhelm me and give me a feeling of oversaturation and also over inspiration.
M.P.: What is the one truth that has held constant throughout your career?
L.B.: Honesty.
M.P.: Do you think you learn something from your fans, from their vibe and emotion?
L.B.: Of course! Many things – for example about mentalities. Each country has a different mood and character and this shows in the way how the people react to certain elements in my music. The ways of expresion also vary – this is really interesting to observe.
M.P.: What would you like to be asked in an interview but the press never does?
L.B.: Oh, I dont really know. Maybe I dont know until I get a question that I never got before and then I realize – "Good question – I always wanted to answer that".
M.P.: You just performed for Airfield Festival in Sibiu. How you felt on the scene and the energy of the romanian crowds?
L.B.: Especially the Airfield with its focus on several styles of music draws a very musically educated crowd. The booking is really good and there are diverse tastes and these can be satisfied at "airfield". I saw hip hop acts and even traditional romanian bands. I have never performed on the same festival with MOBB DEEP for instance. I really like this concept and I hope the "Airfield Festival Sibiu" has a bright future. I wish all the best.
M.P.: How do you decide which projects to take and which not?
L.B.: Several factors play a role there. The experience of my team and myself first of all. Then also a personal preference when it comes to other artists on lineups of events or parties. It is quite important for me to place myself in a position that suits the performance in the best way possible. Regarding other musical projects I will have to react after my creative output, and as I cannot control that output – I have to be flexible and see what makes sense.
M.P.: Where will you have the following performances and what projects are coming soon?
L.B.: Oh, I will be all over the place really. The most exciting thing in the near future will be my "around the world tour", starting in september. I will begin in Canada then to the east coast of the US – after that west coast – and then Hong Kong, Taipeh and Japan.
Thank you very much for the interview and I cannot wait to see you performing live next time!
L.B.: Thank you!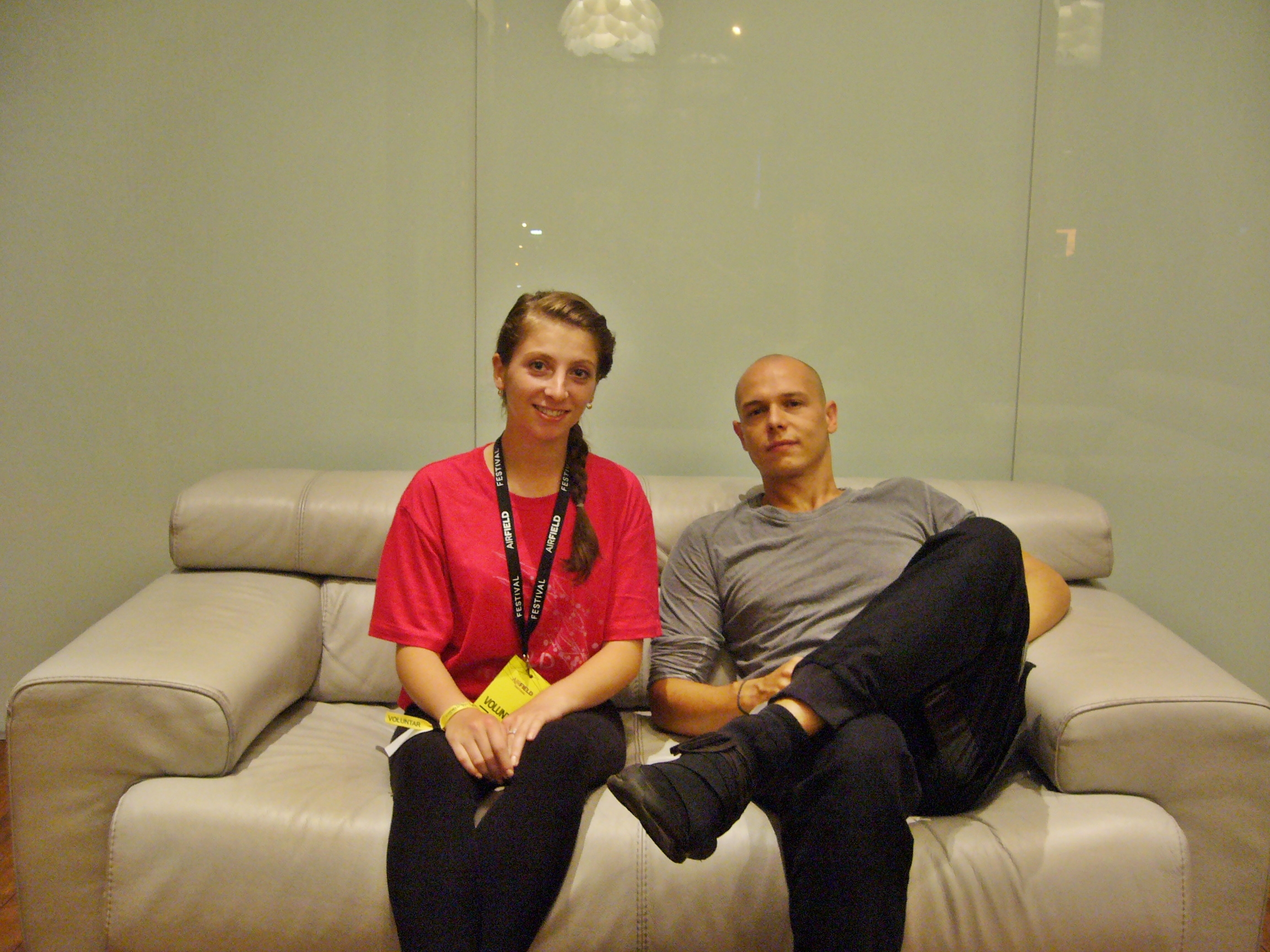 Photo source: Personal archive
Madalina Panduru, studying English and French at 'Lucian Blaga' University of Sibiu.